Mac's Instructors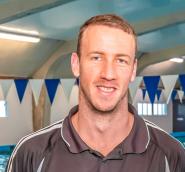 Michael Finlay (Programme Development Manager)
Michael is our main man on poolside and as Programme Development Manager at MAC's he leads from the front. Michael teaches across the full range of levels in our children's lessons and minisquads and teaches/coaches Adults at all stages of their swimming journey. From complete beginners through to adults training for ocean swims and triathlons, Michael's expertise is second to none.


QUALIFICATIONS:
● Competitive swimmer for 16 years at a national and international level.
● Bachelor in Sport and Exercise Science (SIT - 2016)
● AUSTSWIM qualified.
● Swim coach/teacher since 2010, working at MAC's since 2016.

SWIMMING BACKGROUND
Started my swimming journey in Invercargill in tadpoles as a baby/toddler. Went through all the learn to swim before having a big break off any lessons until the age of 12. Starred club training then into racing competitively until the age of 26. Holding numerous Southland records in multiple events, with my greatest achievement getting 3rd fastest in NZ at the short course nationals for the 100m Freestyle.

INTERESTS / HOBBIES
● Swimming!!!
● Anything water related (surfing, snorkeling/diving, fishing etc)
● Closet nerd with video games
● Knife making is my newest hobby and interest

TEACHING PHILOSOPHY
I believe everyone should have the right to learn to swim and it is my goal to help anyone who wants to go down this journey to reach their end goal. Whether they want to race, have fun, or just be safe in the water. Educating and teaching my swimmers as to why we do certain things a certain way is the approach I like to take.

---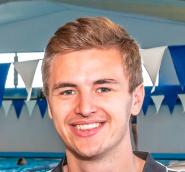 Lewis Elliott - Instructor
Lewis teaches Level 2 & minisquads on Monday, Tuesday and Wednesday. He brings positivity, laughter and energy to all of his lessons. His strength lies in the strong relationships he develops with all his swimmers.




QUALIFICATIONS
Currently studying towards a Bachelor of Sport Coaching
Swim Coach for Macs since 2020
Football Coach for Cashmere Technical since 2018
Surf Life Saving NZ Lifeguard Instructor since 2018
Surf Life Saving NZ Lifeguard Examiner since 2020/21
Surf Life Saving NZ IRB Instructor since 2021
Regional instructor/examiner of the year 2021

SWIMMING BACKGROUND
Competitive swimmer for my city team aged 8 to age 12/13 in England with multiple County Times.
Lifeguard at the council from 2016 - 2018 & held supervisor role from 2018 - 2019
Heavily involved with Surf Lifesaving at Sumner Surf Club since 2016 and got my lifeguard award in 2014
Lead IRB Instructor at Sumner SLSC
Recently Qualified as Advanced Guard for SLSNZ, Top lifeguarding Qualification

INTERESTS/HOBBIES
In Case you couldn't tell my interest and hobbies rely solely around sport and especially the water. I spend 90% of my summers down at the beach whether it be Lifeguarding, Training or just enjoying the waves and sun. Another interest is understanding how we can improve people's abilities not just from a physical perspective but mentally as well. Lots of my University study focuses on the Psychological aspects of sport and improvement as well as the Physical aspects.

TEACHING PHILOSOPHY
My swim teaching philosophy revolves around the individual swimmer. I believe by creating an environment where the swimmer is happy and enjoying just being there, it is far easier to have them engaged when it comes to the learnings that are being offered. Every swimmer and their learning style is different and teaching styles can be adapted on a swimmer to swimmer basis, but every swimmer wants to have fun while doing their sport and that is something that benefits them in a mental mindset too.
---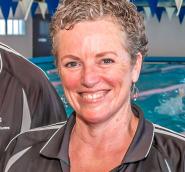 Tracey Adams - Instructor
Tracey has worked at MAC's on Mondays teaching Level 1 since 2019. If you are after experience, passion and personality then Tracey is the teacher for your child. Tracey has taught for over 22 years and her theoretical and practical knowledge of how to teach swimming is exceptional.



QUALIFICATIONS-
Austswim Aotearoa Teacher of Swimming and Water Safety (Level 3)
Teacher of Infant and Preschool
Teacher of Access and Inclusion
Retired presenter for AUSTSWIM Aotearoa in all of the above courses.

TEACHING BACKGROUND
Teaching swimming since 2000.
Started in South Australia at Sue Pryor Swimming in Strathalbyn (my home town) teaching across all ages and abilities.
Moved to Auckland in 2007and worked at Mairangi Swim School on the North Shore.
Moved to CHCH in 2016 and worked at the Ohoka Swim School.
I also trained people to be swim teachers around NZ for AUSTSWIM Aotearoa when required.
Currently also work at Bumblebees Swim School and have been there since mid 2018.

FAMILY:
Married to Scott & mother to Maddy (born May 1996) and Jay (born October 1997)

INTERESTS
If I'm not in my garden you'll probably find me in or on the water – swimming, SUP, kayaking and sailing.
Walking-exploring NZ and overseas when I can!
Reading, painting and cooking.

SWIM PHILOSOPHY
To better understand how we can best move ourselves through the water while keeping safe. Understanding our abilities in different conditions helps keep us safe. Parents play an important role in and out of the pool to help nurture a love and respect for the water. All your children are individuals and will progress at their own pace. (Frustrating I know but I understand as my son wouldn't put his face in the water for 12 months!)
---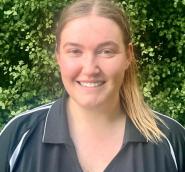 Meg Byers - Instructor
Meg has been teaching at MAC's since 2020. She currently teaches Level 2 & minisquad on Wednesdays and Thursdays. Meg has a strong background in teaching swimming and is able to advance her swimmers through feedback on their technique.



QUALIFICATIONS:
Swimming:
• AUSTSWIM Teacher of swimming and water safety.
• Working towards L4 stroke mechanics and adult swimmers extension courses.
• PLPC (Pool Lifeguard Practising Cert)
• PLSA (Pool Lifeguard Skills Award)
Educational:
• In 5th year of Law degree (Hons) at the University of Canterbury.

SWIMMING BACKGROUND / RELEVANT EXPERIENCE
• National Age Groups (NAGs) Swimmer.
• Vice-President & Co-Founder of Canterbury University Swim Club.
• Qualified Lifeguard at Christchurch City Council
• Swim teaching for 5 years

INTERESTS/HOBBIES
• Surfing
• I'm a mum to three cats
• I enjoy cooking

SWIM TEACHING PHILOSOPHY
Learning to swim is like building a house. You need a good foundation to build from and my role as a teacher is to ensure that the foundations are strong so that more advanced technique can be mastered easily.
---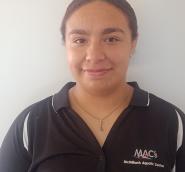 Angela Skilling - Instructor
Angela teaches Level 1 lessons on Thursday and Fridays at MAC's. Her gentle, calm and quiet manner is an approach that children can do well under. She is dedicated and passionate about swim teaching and is currently undertaking the top swim teacher qualification you can gain (Apprenticeship in Aquatics Level 4).



QUALIFICATIONS:
• NCEA level 1, 2 and 3
• New Zealand Diploma in Early Childhood Education and Care (level 5)
• New Zealand certificate in Aquatics (level 3)
• Autswim Teacher of Swimming and Water Safety
Working towards Apprenticeship in Aquatics (Level 4) in 2022.

SWIMMING BACKGROUND & EXPERIENCE
My teaching journey here at MACS started towards the end 2020.
Swim Teaching at Taiora QEII from 2021.
My swimming experience started here at MACS in 2014 and I am still attending the Prep Squad to this day.

INTERESTS / HOBBIES
Other than spending time with whanau and friends I enjoy colouring in and or puzzles. I also love to travel/ sight see and of course spend time in and around water.

MY TEACHING PHILOSOPHY
To support each and every individual to be confident and competent in the water by catering to individual needs and acknowledging effort through positive praise to see the most rewarding part - their smile.
---
Ruby Wagenvoord - Instructor
Ruby has taught at MAC's since 2019 and currently teaches the school holiday programmes and casually during term time. She teaches all levels including Minisquad. Ruby is a kind teacher who develops strong rapport with her students and is able to advance them with solid theoretical knowledge and excellent communication skills.



QUALIFICATIONS
- Austswim Teacher of Swimming and Water Safety (Level 3)
- Bachelor of Criminal Justice gained in 2021
- Currently working towards Apprenticeship in Aquatics (Level 4) in 2022

SWIMMING BACKGROUND
7 years of competitive swimming which included trips overseas to China and Australia.

INTERESTS / HOBBIES
- Yoga/Pilates
- Paddleboarding
- Swimming!! Wherever I can - lake, ocean, pool

MY TEACHING PHILOSOPHY
Be as kind as possible, and as encouraging as I can. The most important thing for me when teaching is ensuring that the children are happy, feel safe, comfortable, and want to come back!!!
---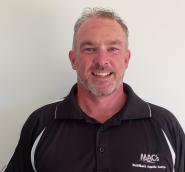 Blair McMillan - Owner and Instructor
Blair currently teaches on Tuesdays Level 1, Wednesdays Level 3 & minisquad, Fridays Level 1 & 2. Blair's experience, expertise from competitive coaching and desire to connect with all his swimmers on a personal level, make him an extraordinary teacher and coach to all age groups.



QUALIFICATIONS:
Swimming NZ Level 3 Coach
Swimming NZ Elite Coach 1995 - 1998
Bachelor of Laws 1991
Owner of MAC's since 2010

SWIMMING BACKGROUND / RELEVANT EXPERIENCE
30 plus years coaching / teaching experience
High performance coaching while Head Coach at Wharenui Swim Club
o 1995 Sirinton Coe Pan Pacific Games
o 1996 Lydia Lipscombe Atlanta Olympics
o 1998 Lydia Lipscombe Kuala Lumper Commonwealth Games
Canterbury Swimming Champion / NZ Age Group Medallist (back in the dark ages)

INTERESTS/HOBBIES
Writing - First novel under contract for publication 2023
Paddle Barding / Surfing
Golf
Watching my children at their activities
Working up a sweat at the gym
Reading

SWIM TEACHING PHILOSOPHY
People learn to swim all over the world in entirely different ways. That being so, all swim teachers have something to offer and different approaches should be embraced. I love to see our staff teaching to their strengths. My personal approach is to work at building a rapport with my swimmers so that we enjoy each other's company during lessons and have a bit of a laugh while learning
---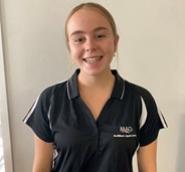 Millie Roy - Instructor
Millie is a relieving teacher at MAC's. She has come through our programme as a swimmer and we could see the potential in her to become a great teacher too. Millie is enthusiastic and extremely smiley.




QUALIFICATIONS:
Austswim teacher of swimming and water safety qualification.
PLSA Pool Lifeguard Practising Certificate
NCEA level 1 and 2 excellence endorsement.

SWIMMING BACKGROUND
I have been teaching at MAC's for 1 year. I started swimming at Bumble Bees Swim School when I was just six months old. This continued as my love for swimming grew into my teenage years at MAC's. I am also a lifeguard at the city council pools.

INTERESTS
I love going on holiday with my family, especially to Tekapo. I love water skiing and spending time on the lake. I also enjoy netball, swimming and spending time with my friends.

TEACHING PHILOSOPHY
To be a fun and respected teacher who helps the development of all children in the water. I want to provide them with the knowledge and skills to be confident and feel safe in the water.